We are thrilled to announce Jason's recruitment as our Interim CSO (Chief Security Officer)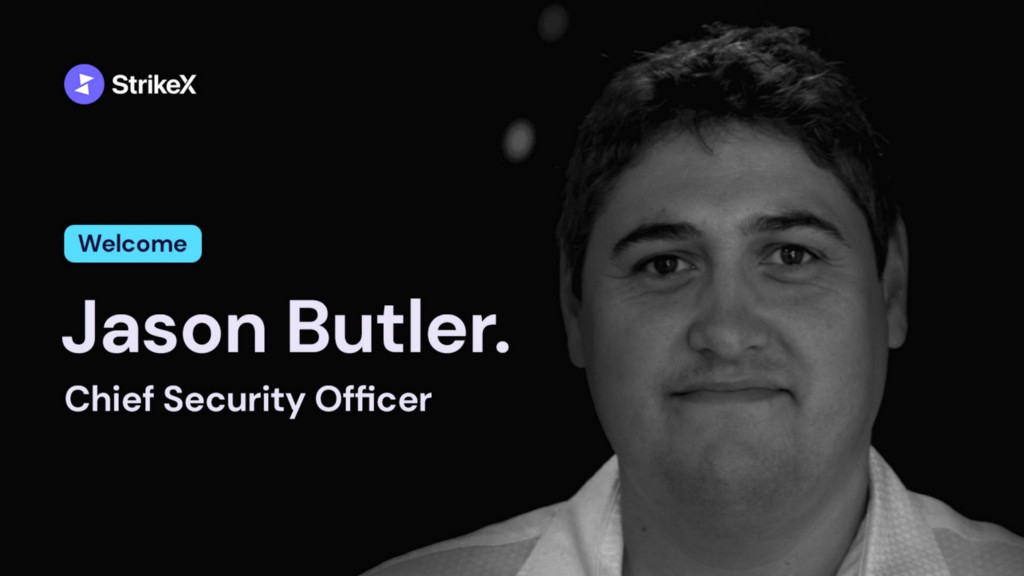 Profile
As a seasoned Engineer, Developer and Innovator — Jason has built an extensive background in cybersecurity. With a wealth of experience, Jason's expertise has proven to be critical in architecting secure, highly scalable and resilient systems for start-ups, large enterprises, service providers and multinational distributors alike.
Technologies
Cloud Environments, Laravel, PHP, Python, Powershell, React, Nodejs, Github, Arbor, Netscout, Cisco, Checkpoint, Fortigate, Juniper, Storage Area Networks, Tintri, CommVault, HDPS, Asigra, VMWare, Virtual Instruments, Huawei, Ctera, Riverbed, Virtualisation, Backup and Recovery/DR
Certifications
VCP, VICA, ACE, CEH, TCSE
Specialities:
Full Stack Development
Security
AWS
Azure
Elasticsearch
DevOPS
DevSecOps
Arbor DDoS
View Jason's Linkedin
www.linkedin.com/in/jasonbutler1/
— The StrikeX Team.
Follow us on Twitter, Discord, our Website and Medium for more exciting news.
StrikeX is a UK-registered limited company, and we're building FinTech tools to empower people to take control of their investments. Our StrikeX Wallet is due for release in Q1/Q2 2022 and our flagship product; TradeStrike is scheduled for Q4 2022.
Token Details
Name: StrikeX
Ticker: $STRX
Contract Address: 0xd6fdde76b8c1c45b33790cc8751d5b88984c44ec
Liquidity Lock: https://bit.ly/StrikeXLiquidity
Available on: Pancakeswap (or any BSC exchange) / Probit / BitMart
---
Meet our new CSO: Jason Butler. was originally published in StrikeX on Medium, where people are continuing the conversation by highlighting and responding to this story.