StrikeX — Solana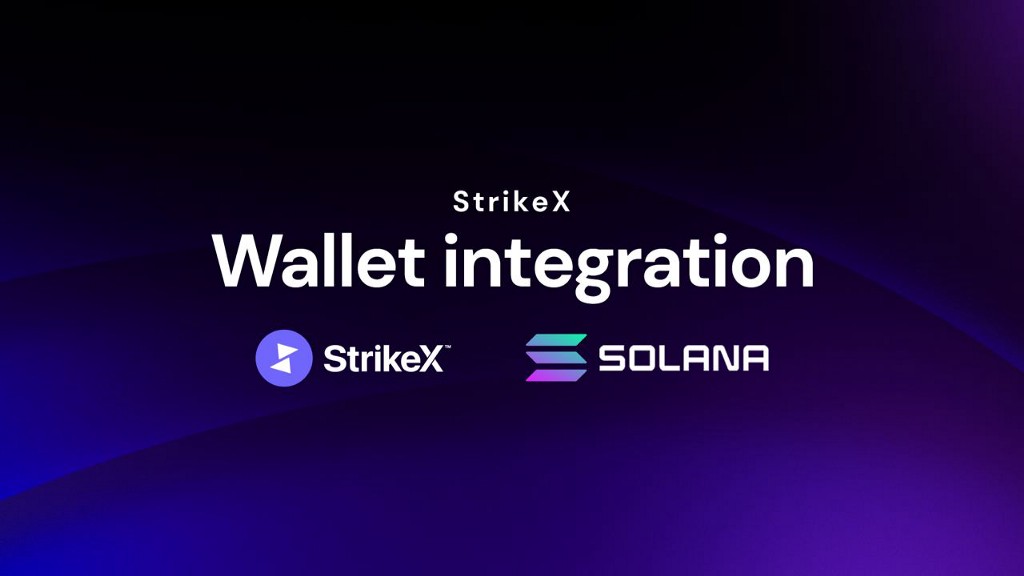 Here at StrikeX we continuously strive to be at the absolute forefront of blockchain innovation & market trends. Whilst our native currency STRX is a BSC token, we have our finger on the pulse, relentlessly monitoring this ever-evolving space in which we operate.
We are thrilled to announce our StrikeX wallet integration with the Solana network.
Upon launch of our trail-blazing DeFi wallet, users will be able to store and swap their Solana tokens all in one place. With capabilities like BSC to SOL cross-chain swaps, fiat on-ramp and off-ramps, high level charting and portfolio analysis, the StrikeX wallet looks like it will quickly cement its name amongst SOL users as the wallet of choice in an extremely underserved market.
What is Solana?
Launched in April 2019, Solana is a highly scalable & robust blockchain capable of up to 65,000 transactions per second. SOL has seen a price surge of nearly 7,000% & a daily volume increase of 8,300% over the last 12 months. It is quickly gaining notoriety for its lightning fast transaction speeds, low gas fees & avid supporters.
StrikeX Wallet
The inclusion of SOL within our upcoming DeFi wallet aims to bring accessibility for those looking to bridge the gap between popular blockchain networks and fiat currencies. The ability to swap between BSC, SOL, FIAT & more propels the StrikeX Wallet to the top of the pack when it comes to offering top quality DeFi products.
To find out more about the StrikeX wallet please visit… https://tradestrike.medium.com/strikex-wallet-features-b830d4d041d8
To find out more about StrikeX Technologies Ltd please visit https://strikex.com
— The StrikeX Team.
Follow us on Twitter, Discord, our Website and Medium for more exciting news.
StrikeX is a UK-registered limited company, and we're building FinTech tools to empower people to take control of their investments. Our StrikeX Wallet is due for release in Q1/Q2 2022 and our flagship product; TradeStrike is scheduled for Q4 2022.
Token Details
Name: StrikeX
Ticker: $STRX
Contract Address: 0xd6fdde76b8c1c45b33790cc8751d5b88984c44ec
Liquidity Lock: https://bit.ly/StrikeXLiquidity
Available on: TradeStrike Lite DEX (Direct Purchase) / Pancakeswap (or any BSC exchange) / Probit / BitMart
---
Solana Integration with the StrikeX Wallet was originally published in StrikeX on Medium, where people are continuing the conversation by highlighting and responding to this story.